Solo - German quality
SOLO's goal is simple…to achieve the best! Through innovation, intelligent engineering, and quality manufacturing practices we aim to provide the highest quality sprayers, blowers, spreaders, and cut-off saws in the market today.
Over a hundred years of innovation and manufacturing excellence, an established commitment to the professional user and a commercial warranty you can sink your teeth into . . . the longest in the industry.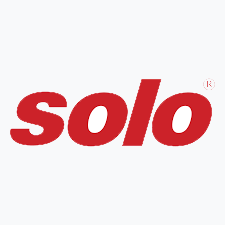 Sprayers
Air Blowers
Handheld and Backpack Sprayers
Solo backpack sprayers and handheld tank sprayers are built tough and made to last. That is why our backpack sprayers are the first choice of farmers, professional landscapers and do-it-yourselfers everywhere. In fact, SOLO has earned global recognition for superior quality spraying equipment since 1948.
Air Blowers
The quietest backpack air blower in the industry! The SOLO 467 backpack air blower quickly and easily blows leaves, trash, and other debris. Increased engine performance converts to higher air velocity, while still providing fuel efficiency and reduced emissions.